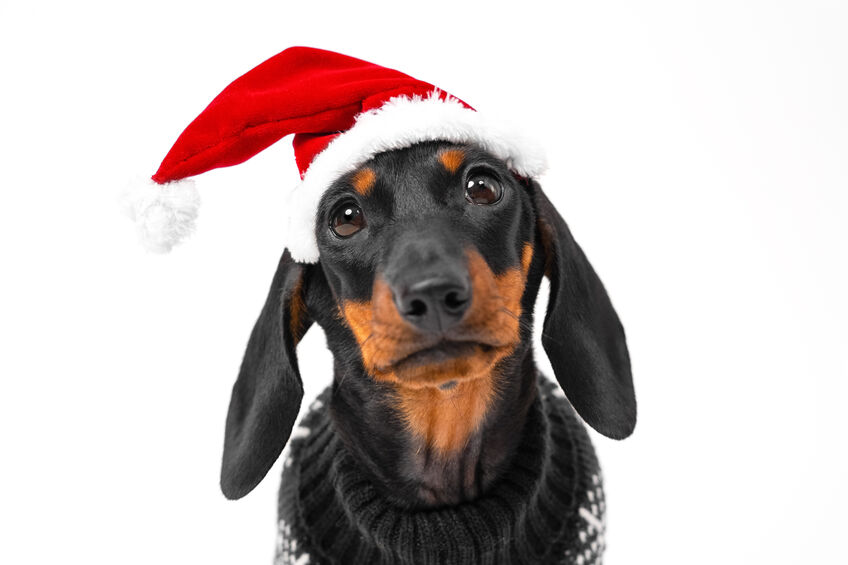 When we start tearing apart the boxes under the tree, who is peering from across the room with a jealous gaze? Our furry friends bring us so much joy and shouldn't be left out this holiday season.
Dachshunds may not look intimidating, but their small bodies are packed with great athleticism and magnificent energy. They need durable but also mentally stimulating toys. Below are four gift ideas for your dachshund that will keep them entertained and leave them feeling loved and appreciated this holiday season.
Stuffed Squeaker Toys 
A quality squeaker toy can resemble a small animal, and the squeaking noises provide a rewarding stimulation for your dachshund, making them feel as if they have caught their prey. You can use these toys to play various games with your pup, like fetch or hide and seek, where they can hunt down their squeaker toy. A stuffed squeaker is a great gift idea for your intelligent fur pups and can keep them entertained endlessly.
BarkBox Subscription
A BarkBox subscription is a great gift for your furry friend. Every month they deliver a box of toys and treats suited to your specific pup. They have monthly themes for the boxes and a variety of merchandise to choose from. Dachshunds are notorious for ripping their toys to shreds, so ordering a BarkBox that comes with guaranteed indestructible toys is a great solution. This is a great option if you want to spoil your pup year-round without having to go to the store whenever they destroy a toy.
Matching Pajama Sets
During the cold, winter months, when temperatures are at an all-time low, dachshunds will need a little extra protection. Matching pajamas are a cute holiday gift idea for you and your dog. Your whole family can match with your pup for holiday photos or to lounge around at home. You can order matching pajama sets online and your furry friend will appreciate the extra warmth this holiday season.  
A New Furry Friend
Last but certainly not least, your dachshund might want a furry best friend this holiday season. Dachshunds are pack animals that enjoy having a companion. The best age to get a second dachshund is when the first one is anything between 8 months and 5 years old. This is ideal because the older dog will still be young enough to play but old enough to help train the new puppy. The older dachshund will be established in the pack, and the young pup won't try to challenge this.
Patti's Dachshund Farm has plenty of new puppies to choose from. Call us at 334-385-2600 for any other questions you might have about our selection of dachshund puppies.