Just like we need to practice proper hygiene in our own lives, it's important to ensure that our pups get the same attention when it comes to looking, smelling and feeling good. Think about it; we've all had those moments where we just need a long, hot shower or a trip to the salon to get us back to feeling normal again. Our pets don't have the luxury of being able to speak up or wash themselves when they're feeling uncomfortable, and the last thing you want to do ignore their grooming needs.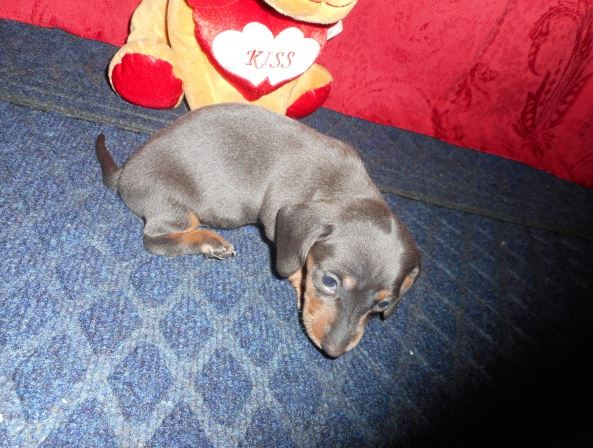 Choosing a pet groomer to take care of all of your dachshund puppy's trimming, bathing and clipping needs can be a little overwhelming – as a member of your family, you want your pet to have the best care possible. Here are a few tips on how to choose the right groomer:
Ask Around – While you can easily search the internet for dog groomers in Alabama, you're more likely to trust the opinions of the people you know. Ask your dog-owner friends where they take their own pets and be sure to ask for details on why they prefer that specific place. Another great resource to use is your dog's veterinarian; he will undoubtedly have a list of professionals in the area that he personally recommends.
Make a Trip to the Shop – If your dachshund will be making regular visits to this facility, you're going to want to make a point to tour the groomer's shop before making any decisions. Things that you should consider include everything from whether or not the staff seems knowledgeable about proper grooming techniques and how they handle the pets, to the size of the cages each pet is kept in and whether or not the pets are regularly monitored while in those cages.
Know the Costs – Grooming costs will vary depending on a number of different factors, such as where you live, the size of your dog and types of services you need done. For example, getting your dachshund's fur washed and dramatic cut, and his nails clipped will cost more than a simple fur trim. Be upfront with your potential groomer about the types of services you intend to have done regularly so that she can provide you with an estimate.
Don't just pick the first groomer you come across on the internet; do your research and take your time. The last thing you want to do is waste your time and leave your dachshund in the hands of the wrong groomer. There are so many great professionals in Alabama who cannot wait to meet your pup!
[msh_feedburner]