The last thing that you want to do is wait until it is absolutely necessary to find a veterinarian for your Dachshund puppy. Just as you will probably begin seeking out primary care physicians for your own baby before she is born, you will also want to start thinking about choosing a quality vet for your puppy before you make plans to bring him home. However, this process can be a little confusing if this happens to be the first pet that you will ever own. Here are a few tips on how to find the right fit for both you and your dog.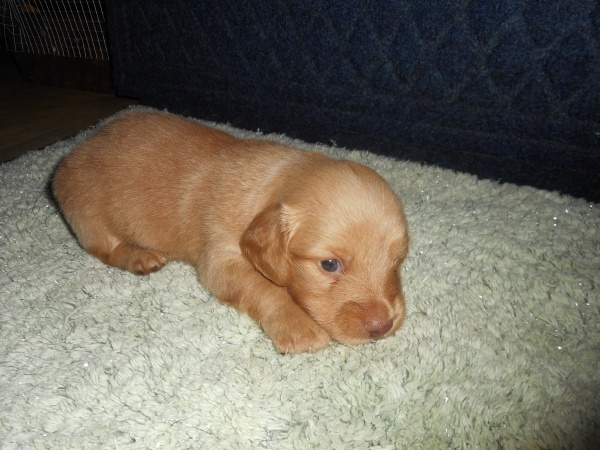 Get References – If you have a friend or family member who currently has a dog and they seem to share the same philosophies when it comes to petcare, ask them where they go and why. If you don't have anyone like this, ask your Dachshund breeder, like those of us here at Patti's Dachshund Farm.
Look for Accreditation – Specifically, you want to look for veterinarians who are accredited by the American Animal Hospital Association (AAHA). This means that their office has voluntarily practiced and met AAHA standards in regards to their facility, the equipment they meet and the quality of care that they deliver.
Schedule Visits – It doesn't hurt to make a short list of all of the top veterinary offices in your area and call to set up a tour of their office. Not only will this give you the opportunity to speak with the veterinarian and ask any questions you might have, but you should also make a conscious effort to show up early. This will allow you to sit and speak with some current clients in the waiting room and get a feel for the support staff.
Choosing a quality veterinarian for your Dachshund puppy can be very nerve wrecking for first time fur-parents. Hopefully these tips will help you to get started. If you have any additional questions, however, don't be afraid to ask!