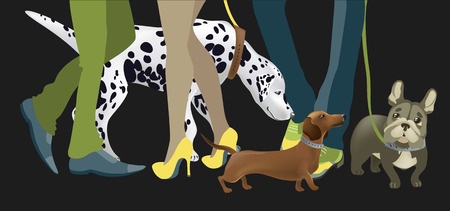 Study after study reports that having a pet provides a rainbow of health benefits from lowering stress and blood pressure levels to improving your mood and outlook on things.
Did you know that owning a pet may also have an effect on your social life?
Becoming a Social Butterfly
Usually when people walk down the street and they pass others there may be a nod, smile or a pleasant "hello" exchanged, but most people keep walking.
Give one of those pedestrians a dog and they instantly become approachable.
Being a dog owner is more lethal than having a baby in the checkout line at the grocery store; most women will stop and ogle over a baby, but anyone will stop and make a fuss over a dog.
Ice Breaker
People connect over things they have in common and having "pet owner" as a description you both carry opens a world of possibilities in conversation.
Sharing and exchanging cute pet stories can lead to having other meaningful exchanges.
Before you know it you'll be best friends with your neighbor, borrowing a cup of sugar and maybe even house sitting.
Find your little guy at Patti's Dachshund Farm in Alabama, a full-service breeder of Miniature Dachshunds.
Patti raises her little ones with love and the very best in health and nutrition.
Contact Patti and you will understand that she is not just a breeder but also an animal lover, advocate, and she will be able to help you find your lifelong friend.