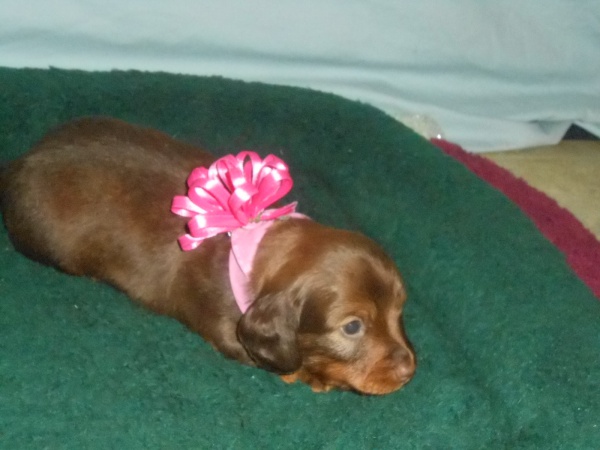 Holiday shopping is easy when you know a Dachshund lover. With so many different options available online, it may be hard to pick just one gift.
Here are a few holiday gifts ideas for the Dachshund puppy lover in your life.
For the Gardener
If your Dachshund lover has a green thumb, this enchanted story fairy garden statue will look wonderful situated somewhere outside of their home. It will also look great at the center of a garden, but it can also be placed on a front porch, by a front door, or anywhere else that will let people know that the owner of the home has Dachshund pride.
If the Dachshund lover in your life already has a statue—or if he or she is more of a flag person—this garden charm accent piece would look great outside their home. It can be hung near a garden, an entryway, or any other outdoor area. The adorable sleeping Dachshund will steal their heart from the second it's hung up.
For the Jewelry Lover
Available in silver or rose gold, this Daschund pendant necklace is the perfect option for the motherly or femininely dainty, or for those who just want to let the world know that they have a very special Dachshund at home.
For the Artist
This black and white Dachshund print will make a great home decor addition for anyone who loves realistic artwork. It can be hung up on a wall, displayed on a table, or placed in another part of their home to show an appreciation for the Dachshund breed. This little guy looks so life-like that your gift receiver will most likely want to reach over and pet him.
If you have been thinking about buying a Dachshund puppy for yourself, Patti's Dachshund Farm has plenty of Dachshund puppies available now and would love to set you up with one. Call us at 713-591-7412 today to find out about our latest litters.