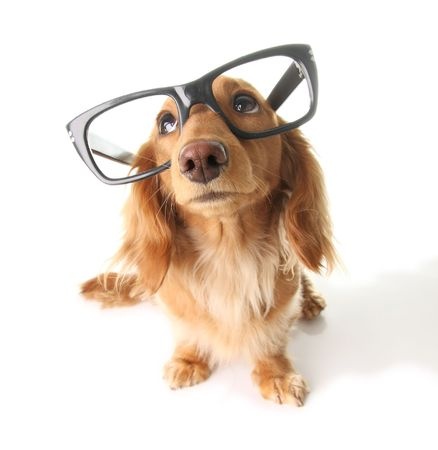 If you are looking to have some fun in the sun this summer with your adorable Dachshund do we have some treats for your pet.
There was recently a special on TODAY, where Animal Planet pet expert Andrea Arden visited and shared some of the coolest doggie gadgets available now.
Here are our favorite 5 gadgets:
Car Travel Harness by Solvit ($19.99 – $34.99) – If you like to know that your dog is safe while you are taking a trip to his favorite park or even the vet, this is the product for you. The Solvit Deluxe Car Safety Harness has been crash tested and undergone a lot of extensive testing for safety and durability. It is similar to a car seat in a way that it integrates into your car's seat belt and it is padded for your sidekick's comfort.
Doggie Sunglasses by Doggles ($19 – $24) – you read that right, you can now by comfortable and fashionable sunglasses for your Dachshund. This eyewear offers 100 percent UV protection and the lenses are made of shatterproof and anti-fog glass.
Travel Shower by Kurgo.com ($10) – If your Dachshund puppy just loves playing in the mud with his friends at the park, this is the product for you. The Kurgo Dog Travel Shower allows you to turn any soda or water bottle into a portable shower!
Pool Float and Deck Lounger by GWlittle.com ($89.99) – have your dog look and feel cool while you are down at the pool this summer with this float. If you have a few Dachshunds' at home, you can order a larger size to keep everyone afloat.
Dog Umbrella Leash, find it on Amazon.com ($15.99) – Tired of trying to keep your dog dry when you need to walk in the rain? Give them their own umbrella to keep them dry and happy, of course!
This umbrella can attach to your Dachshund collar or harness for fun walks in the rain.
At Patti's Dachshund Farm, we understand the importance of keeping your dachshund puppy happy in the summer weather. Looking for a new puppy to join your loving family? Contact us at (334) 385-2600 or (713) 591-7412 today!